Grand Canyon National Park is home to many popular attractions, each offering its own unique experience. Here are some of the top attractions in the park: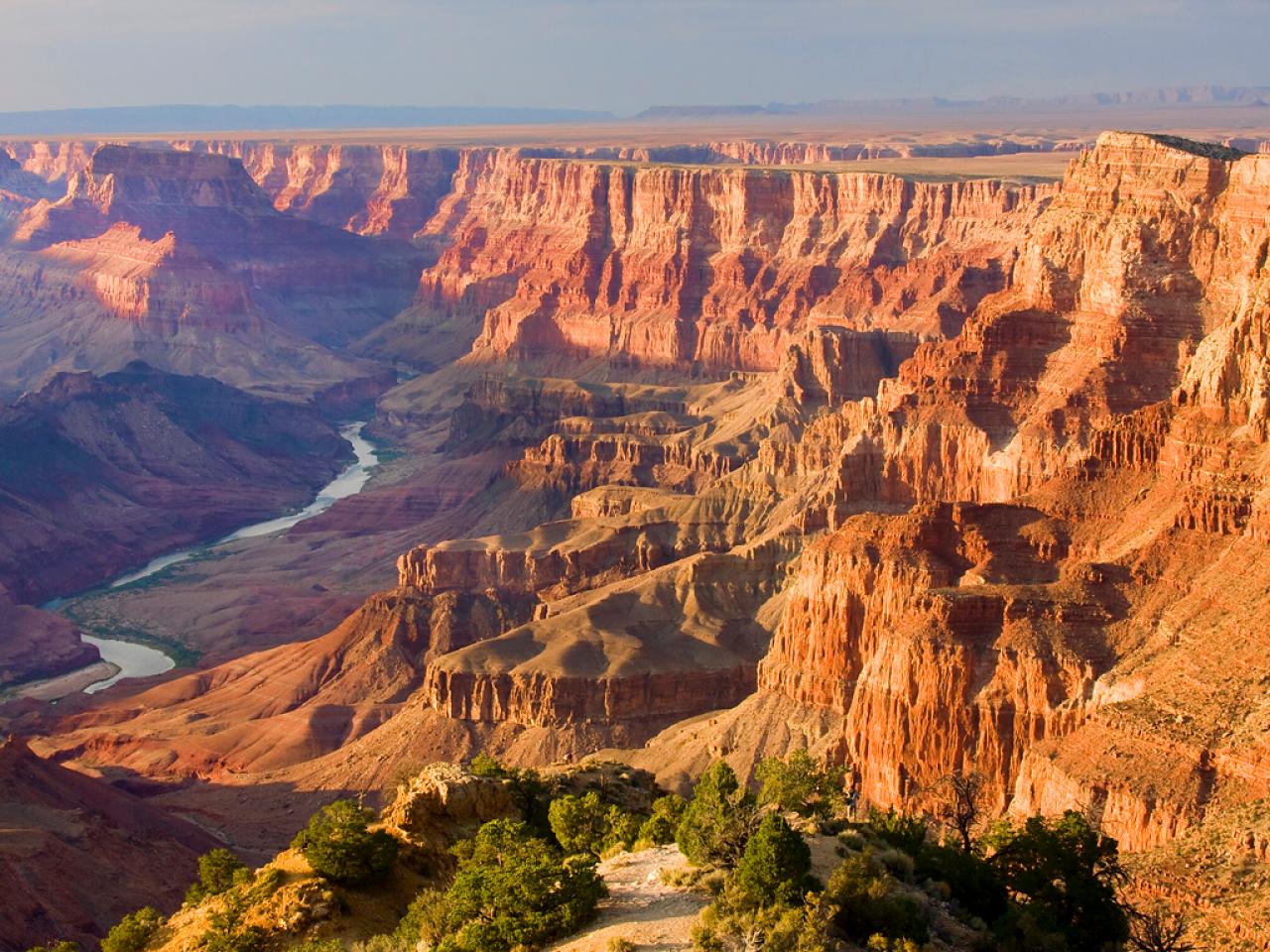 The Grand Canyon: The most popular and iconic attraction in the park is the Grand Canyon itself. Visitors can take in the stunning views of the canyon from various viewpoints, such as Mather Point, Yavapai Point, and Bright Angel Point.
Bright Angel Trail: For those who want to experience the canyon up close, the Bright Angel Trail is a popular choice. This well-maintained trail starts at the South Rim and descends over 4,000 feet to the Colorado River.
Desert View Drive: This scenic drive offers some of the most breathtaking views of the Grand Canyon. The drive takes visitors along the South Rim, and there are several lookout points along the way where you can stop to take in the views.
Hermit Road: This is a historical 7-mile road that runs along the South Rim, It is closed to private vehicles but is open for shuttle buses during summer months. Hermit Road offers several viewpoints, like Hermits Rest and Pima Point.
River Rafting on the Colorado River: For an exciting adventure, visitors can take a rafting trip down the Colorado River, which takes you through the heart of the Grand Canyon. These trips usually last between one and two weeks.
Mule Ride: Another way to experience the Grand Canyon is by taking a guided mule ride, which starts at the South Rim and takes visitors to the bottom of the canyon.
Ranger-led Programs: The park service offers ranger-led programs throughout the year, including guided walks, talks, Junior Ranger Programs, and evening programs.
The Watchtower at Desert View: This 70-foot-tall stone structure was built in the 1930s by Mary Colter, a well-known architect and designer. The tower offers panoramic views of the Grand Canyon and the surrounding area, and it has a gallery inside where visitors can see Native American art and learn about the history of the area.
Grand Canyon Village: This historic village is located at the South Rim, It has many historic buildings, museums, and gift shops, The visitors can also see the El Tovar Hotel, Bright Angel Lodge, and Hopi House which were built in the early 1900s.
Havasu Falls: Accessible by a 10 miles hike, it is one of the famous waterfall in the park, With its blue-green water and spectacular scenery, it is definitely worth visiting.
These are just some of the top attractions in Grand Canyon National Park, and there are many more to explore and discover. With so much to see and do, the park offers something for everyone.