Moving to Thailand can be a exciting and rewarding experience, but it's important to be prepared and understand what to expect. Here is a guide on how to move to Thailand, including information on the pros and cons: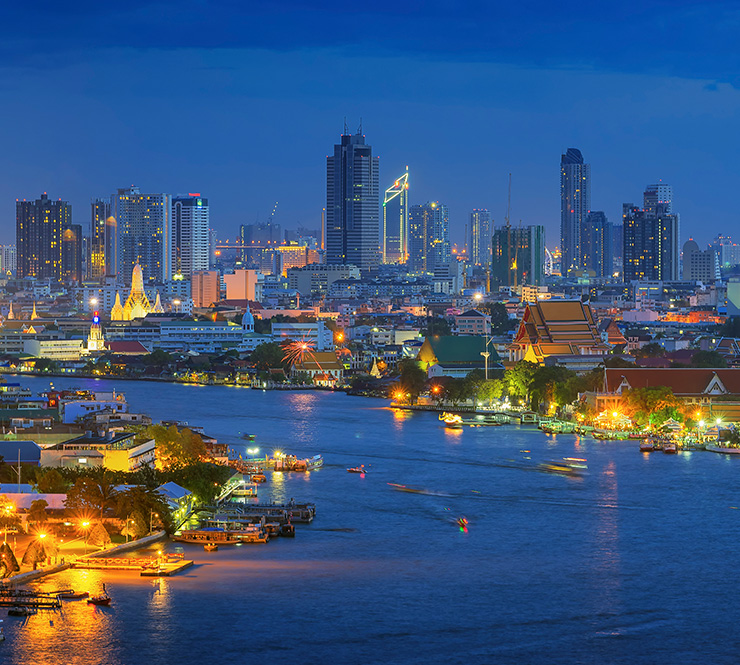 Steps for moving to Thailand:
Research: Start by researching the country, including the culture, cost of living, and visa requirements.
Plan your finances: Determine how much money you will need to cover your expenses, including the cost of living, housing, and any additional expenses.
Choose a location: Decide where in Thailand you want to live. Consider factors such as the cost of living, climate, and job opportunities.
Obtain a visa: Depending on your circumstances, you may need to apply for a visa before moving to Thailand. This can include a tourist visa, a business visa, or a retirement visa.
Find housing: Look for housing options that fit your budget and preferences. This can include renting an apartment or house, or staying in a hotel or guesthouse while you search for permanent housing.
Set up utilities: Once you have found a place to live, set up your utilities, including electricity, water, and internet.
Learn the language: While many people in Thailand speak English, learning at least some basic Thai can help you communicate more effectively and integrate into the community.
Get to know the culture: Take the time to learn about and understand Thai culture, customs, and norms. This will help you navigate daily life and build relationships with locals.
Pros of moving to Thailand:
Affordable cost of living: Thailand has a relatively low cost of living compared to many other countries, particularly in terms of housing, food, and other necessities.
Rich culture: Thailand is known for its rich culture, including its food, music, art, and traditions.
Friendly people: Thai people are generally friendly and welcoming, and you can expect to receive a warm reception as a foreigner.
Beautiful country: Thailand is home to beautiful beaches, mountains, and temples, making it a great place to live for those who enjoy outdoor activities and natural beauty.
Cons of moving to Thailand:
Cultural differences: Moving to a new country can be challenging, especially if there are significant cultural differences. Be prepared to adapt to new customs and ways of life.
Limited job opportunities: While there are some job opportunities for foreigners in Thailand, the job market is generally more limited compared to other countries.
Pollution: Some cities in Thailand, particularly Bangkok, experience high levels of pollution, which can be a concern for some people.
Political instability: Thailand has a history of political instability and sometimes experiences protests and other disruptions.
Overall, moving to Thailand can be a rewarding and exciting experience, but it's important to be prepared and understand what to expect. By researching and planning ahead, you can set yourself up for a smooth transition to your new home.