Here are the steps you can follow to travel from America to Thailand by plane: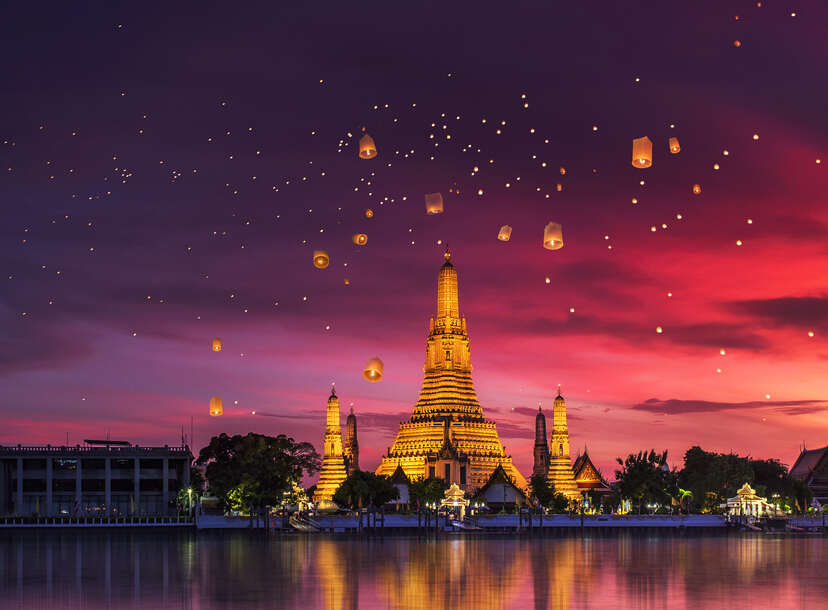 Determine your departure city and airport in the United States: There are many airports in the United States that offer flights to Thailand, including Los Angeles, San Francisco, and New York.
Search for flights: There are several websites and online travel agencies that can help you find and book flights from the United States to Thailand. Some popular options include Expedia, Orbitz, and CheapOair. You can also check with the airlines directly to see if they have any promotions or discounts available.
Choose your flight: When booking your flight, consider the layover time and any stopovers, as well as the duration of the flight. It can take anywhere from 18 to 24 hours to fly from the United States to Thailand, depending on the route and layover times.
Book your flight: Once you have found a flight that meets your needs, you can book it through the airline or a travel agency website. Be sure to have your payment information ready when booking.
Gather necessary documents: Make sure you have all of the necessary documents for your trip, including a valid passport, any required visas, and any other documentation that may be required for travel.
Pack your bags: Pack a comfortable carry-on bag with all of the essentials you will need for the long flight, including headphones, a neck pillow, and any medications or other items you may need.
Arrive at the airport: Plan to arrive at the airport at least two hours before your flight is scheduled to depart. This will give you plenty of time to check in, go through security, and get to your gate.
Board your flight: When it is time to board your flight, follow the instructions of the airline staff and find your seat. Make yourself comfortable and get ready for the long journey ahead.
Arrive in Thailand: When you arrive in Thailand, you will need to go through customs and immigration before you can leave the airport. Once you have completed these formalities, you will be able to pick up your luggage and begin your trip in Thailand.
To find cheap plane tickets for your trip from the United States to Thailand, you can try the following tips:
Book your flights well in advance: Airlines often offer lower prices for tickets that are booked several months in advance.
Be flexible with your travel dates: If you have some flexibility with your travel dates, you may be able to find lower prices by flying on certain days of the week or at times when demand is lower.
Compare prices: Use a flight comparison website or app to compare prices from different airlines and travel agencies. This can help you find the best deal for your trip.
Sign up for alerts: Some websites and airlines offer alerts for price drops or special deals. Signing up for these alerts can help you stay informed about the latest discounts and promotions.
Consider connecting flights: Direct flights from the United States to Thailand can be more expensive than flights with a layover or stopover. If you don't mind a longer travel time, you may be able to find lower prices by booking a flight with a stopover.