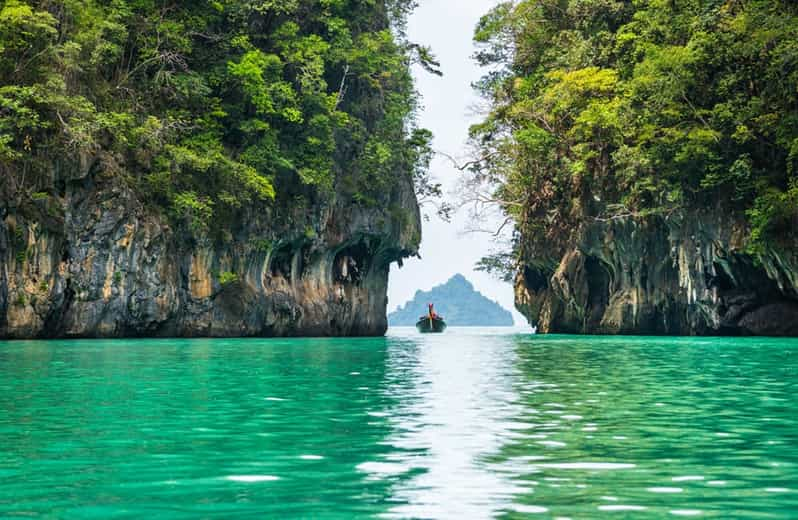 Hong Island is a beautiful island located in the Andaman Sea, near Krabi province in southern Thailand. Here are a few steps you can take to plan a day trip to Hong Island:
Research the location and best time to visit Hong Island. The island is located near the coast of Krabi province and the best time to visit is from November to April, when the weather is dry and the water is clear.
Decide on how you would like to get there. You can take a longtail boat tour from the nearby beaches of Krabi, such as Ao Nang or Railay Beach, or you can arrange a private boat transfer if you prefer to travel independently.
Purchase your tour tickets or arrange a private transfer. The cost of the tour or transfer will depend on the tour operator and the package you choose, but on average the tour cost around 1000-2000 THB ($30-60) per person.
Pack appropriately for your trip. Bring sunscreen, a hat, a water bottle, a towel, and comfortable shoes for walking on the beach.
During the tour, you'll have the opportunity to explore the beautiful beach, go snorkeling and see the coral reefs, and also enjoy the beautiful view of the island.
Be mindful of the island and the environment. Stick to the designated trails and don't remove anything from the island, also keep in mind that is important not to feed or touch the wildlife.
After the visit, you can return to Krabi town or continue your journey.
Remember to check the tour schedule and the weather forecast before your trip to ensure the best experience. Additionally, it's a good idea to book the tour in advance, to secure a spot and avoid disappointment.