Research the best snorkeling spots: Railay Beach is a prime snorkeling spot in Krabi, with several nearby islands offering great snorkeling opportunities. Research the best spots and decide which one you would like to visit.
Rent snorkeling equipment: You can rent snorkeling gear from shops on Railay Beach or from tour operators. Make sure you get a proper fitting mask and fins.
Check the weather and sea conditions: Make sure the weather and sea conditions are favorable for snorkeling before you head out. Avoid snorkeling during high tide or in rough seas.
Arrange transportation: You will need to arrange transportation to the snorkeling spot. You can hire a longtail boat from Railay Beach or join a snorkeling tour.
Bring water and snacks: Bring enough water and snacks to keep you hydrated and energized during your snorkeling adventure.
Bring sunscreen and wear a shirt: Make sure to put on sunscreen before you go snorkeling and wear a shirt or rash guard to protect yourself from sunburn and jellyfish stings.
Follow safety guidelines: Always follow the safety guidelines provided by your tour guide or boat captain, including proper use of snorkeling equipment and rules for swimming in the area.
Respect the marine life: Remember to respect the marine life you will encounter and avoid touching or disturbing the coral or other marine animals.
Take underwater photos or videos: If you have an underwater camera, take some photos or videos of the marine life you encounter to remember your experience
Return the equipment: Make sure you return the snorkeling equipment to the place you rented it from before leaving.
Snorkeling at Railay beach is a great way to explore the underwater world and see the diverse marine life of the Andaman Sea. With the right preparation and by following safety guidelines, you can have a memorable and enjoyable experience.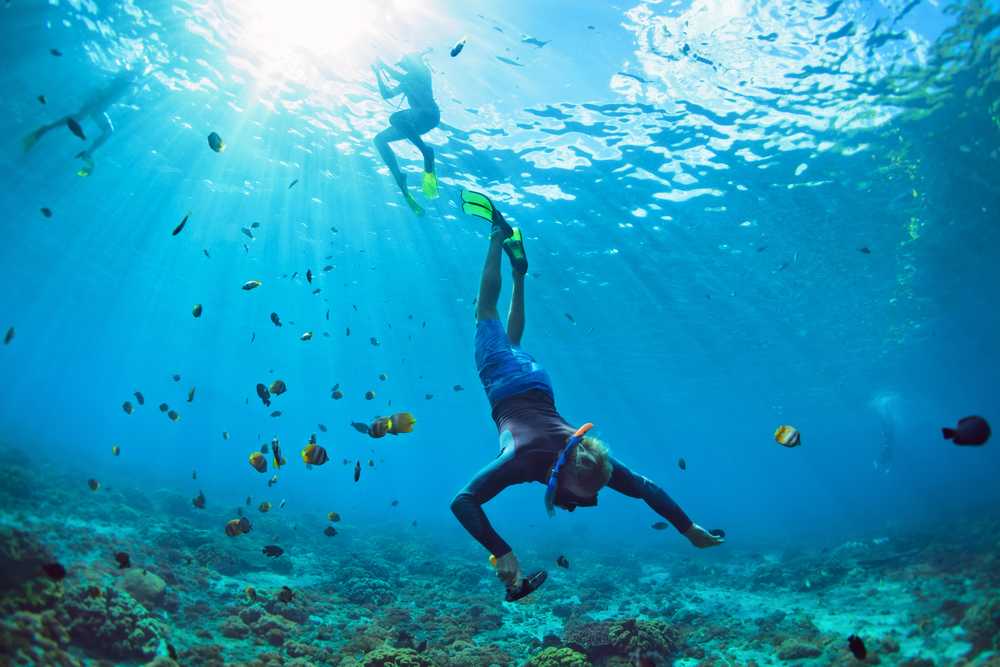 The cost of going snorkeling at Railay Beach in Krabi can vary depending on the tour operator and the package you choose. However, in general, the costs are relatively affordable.
Renting snorkeling equipment: The cost of renting snorkeling equipment can vary, but it's generally in the range of 150-300 baht ($5-$10) per day.
Joining a snorkeling tour: The cost of joining a snorkeling tour can vary depending on the length of the tour and the activities included. A half-day snorkeling tour can cost around 800-1,500 baht ($25-$50) per person. A full-day snorkeling tour can cost around 1,500-3,000 baht ($50-$100) per person.
Hiring a longtail boat: The cost of hiring a longtail boat to take you to the snorkeling spots can vary, but it's generally in the range of 2,000-3,000 baht ($65-$100) for a half-day, or 3,000-5,000 baht($100-$160) for a full day.
Keep in mind that these are rough estimates and prices can vary depending on season, tour provider and location. Some tour providers may include equipment rental, snacks and drinks, and insurance in the tour price, while others may charge extra for these services. It's always best to check with the tour operator and get a detailed breakdown of the cost before booking.