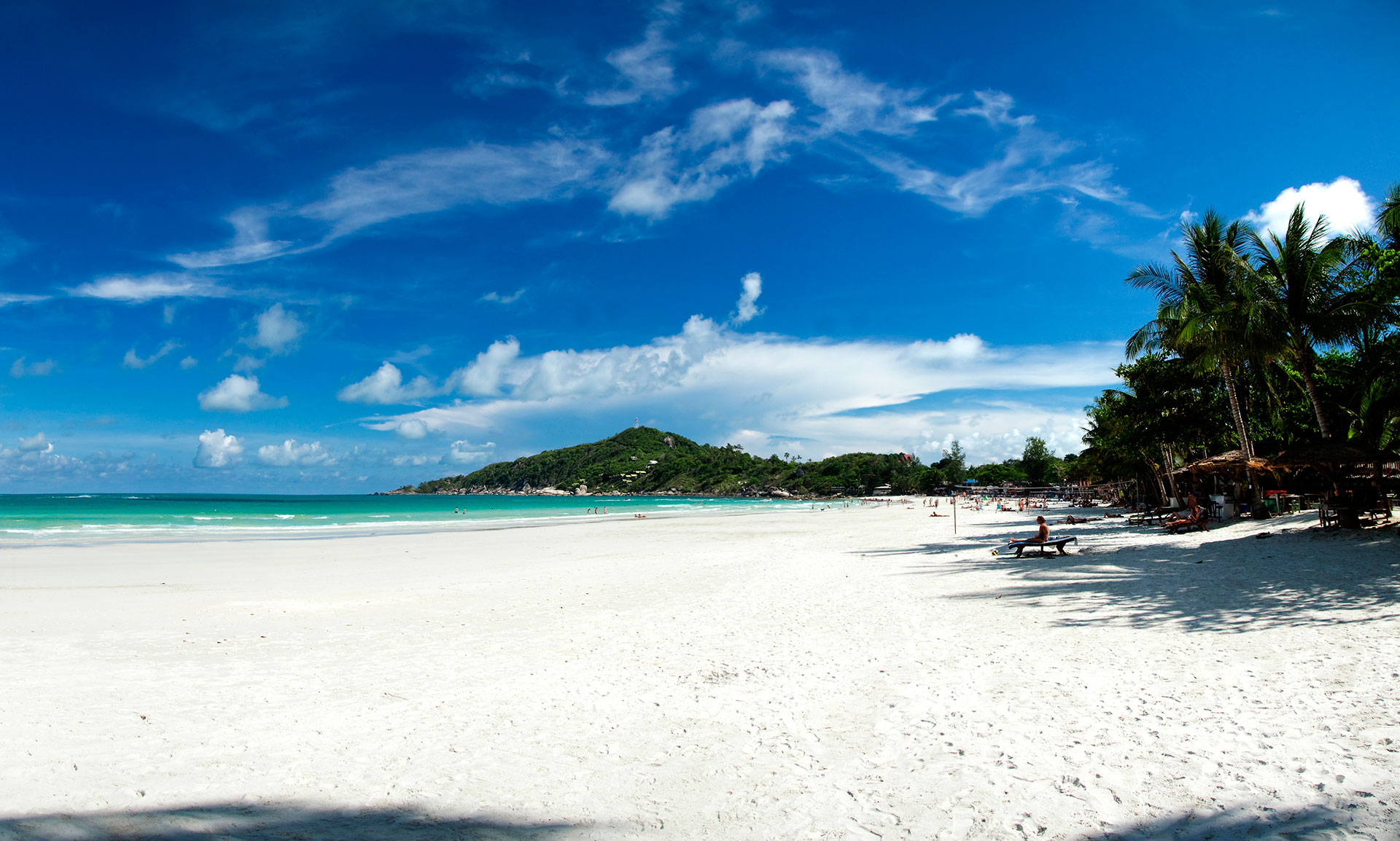 Haad Rin Beach, located on Ko Pha Ngan Island in Thailand, is a popular destination for travelers due to its beautiful beaches and lively nightlife. Here are some pros and cons to consider when deciding whether to visit Haad Rin Beach:
Pros:
Beautiful beaches: Haad Rin Beach is known for its crystal-clear water and white sandy beaches, which are perfect for swimming, sunbathing, and snorkeling.
Vibrant nightlife: Haad Rin is famous for its Full Moon Parties, which are held on the beach every month and attract thousands of travelers.
Delicious food: The island has many restaurants and street food stalls offering a variety of Thai and international dishes.
Affordable accommodation: There is a wide range of accommodation options available on Ko Pha Ngan, including budget guesthouses, mid-range hotels, and luxury villas.
Easy to get around: The island is small and easy to navigate by foot or bicycle, and there are also plenty of taxis and motorbike rentals available.
Cultural attractions: In addition to its beaches and nightlife, Ko Pha Ngan has several cultural attractions, such as temples and waterfalls, that are worth visiting.
Good for solo travelers: Haad Rin is a popular destination for solo travelers, and it's easy to meet other travelers and make new friends.
Safe: Ko Pha Ngan is generally a safe place for travelers, with low levels of crime.
Many activities: In addition to swimming and partying, there are many other activities to do on the island, such as scuba diving, rock climbing, and yoga.
Good value for money: Overall, Ko Pha Ngan is a good value for money destination, with affordable prices for accommodation, food, and activities.
Cons:
Crowded during peak season: Haad Rin can get very crowded during peak season (December to February), which can make it harder to find accommodation and enjoy the beach.
Noise: The Full Moon Parties and other nightlife events on Haad Rin can be very loud, which may be a problem for those who prefer a quieter holiday.
Environmental impact: The large number of tourists on the island can have an environmental impact, such as pollution and overdevelopment.
Poor waste management: There have been issues with waste management on Ko Pha Ngan, with trash accumulating on the beaches and in the ocean.
Drug use: The Full Moon Parties and other nightlife events on Haad Rin are known for their use of drugs, which can be a safety concern for some travelers.
Poor infrastructure: The island's infrastructure, such as roads and sewage systems, can struggle to cope with the large number of tourists, leading to problems such as traffic congestion and sewage spills.
Limited healthcare: The island has limited healthcare facilities, so travelers may need to go to the mainland for medical treatment.
Limited cultural sensitivity: Some travelers have reported that the island's tourism industry is not always sensitive to local culture and traditions.
Risk of natural disasters: Like much of Thailand, Ko Pha Ngan is prone to natural disasters such as typhoons and tsunamis.
High prices during peak season: Prices for accommodation and activities can be significantly higher during peak season.