Tod Mun Pla, or Fish Cakes, are a popular Thai appetizer made with ground fish, spices, and herbs. Here is a recipe you can follow to make them at home: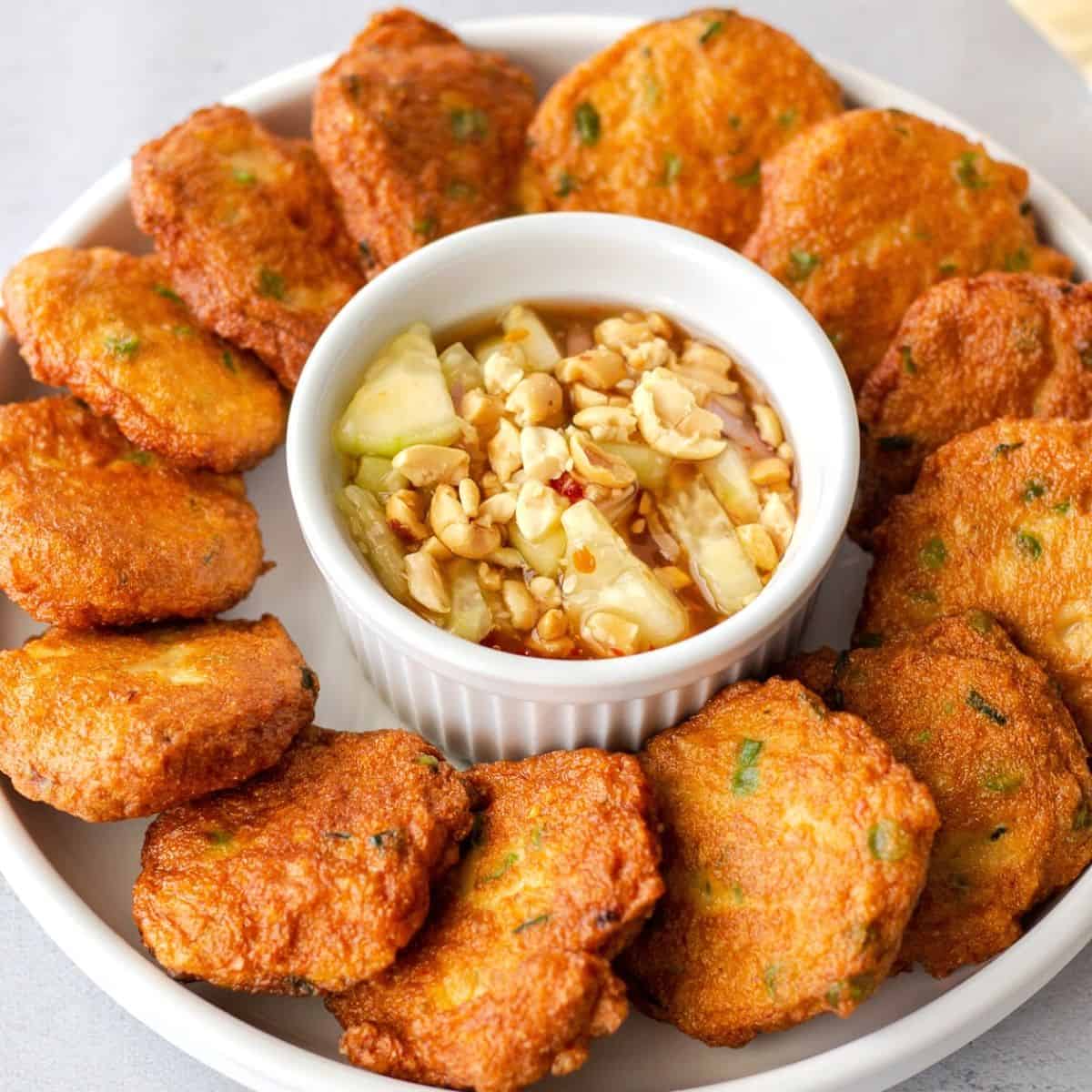 Ingredients:
1 lb white fish fillets (such as tilapia or cod)
2 tablespoons of red curry paste
2 tablespoons of coconut milk
1 tablespoon of fish sauce
1 tablespoon of sugar
1 teaspoon of vegetable oil
2 cloves of garlic, minced
1 small white onion, finely chopped
2 tablespoons of finely chopped fresh cilantro
2 tablespoons of finely chopped green onions
1 egg, beaten
1 cup of breadcrumbs
Vegetable oil for frying
Instructions:
In a food processor, pulse the fish fillets until they are finely ground. Transfer the ground fish to a large bowl.
Add the curry paste, coconut milk, fish sauce, sugar, oil, garlic, onion, cilantro, green onions, and egg to the bowl with the ground fish. Mix everything together until well combined.
Shape the fish mixture into small patties, about 1/2 inch thick. Coat each patty in breadcrumbs.
Heat about 1/2 inch of vegetable oil in a large frying pan over medium-high heat. Carefully add the fish cakes to the pan and fry them for 2-3 minutes on each side, or until they are golden brown and crispy.
Remove the fish cakes from the pan and drain them on a paper towel.
Serve the Tod Mun Pla hot, with a sweet and spicy dipping sauce on the side.