Pad Krapow Moo Saap is a popular Thai dish made with fried basil and pork. Here is a recipe you can follow to make it at home: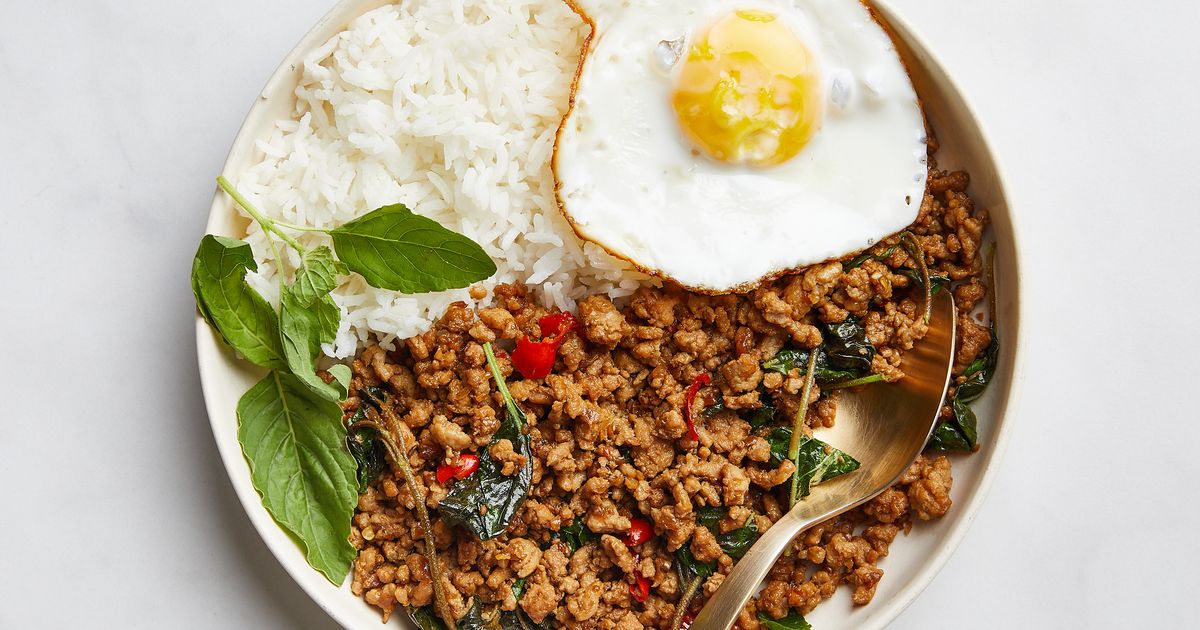 Ingredients:
4 cloves of garlic
1 small white onion
1 lb ground pork
1 cup of fresh basil leaves
3 tablespoons of oyster sauce
2 tablespoons of soy sauce
1 tablespoon of sugar
2 teaspoons of vegetable oil
Salt and pepper to taste
Instructions:
Heat a wok or large frying pan over high heat. Add the oil, followed by the garlic and onion. Stir fry for 1-2 minutes until fragrant.
Add the ground pork to the pan and continue to stir fry for 5-7 minutes until it is fully cooked.
Add the oyster sauce, soy sauce, and sugar to the pan. Stir to combine.
Add the basil leaves to the pan and continue to stir fry for an additional 1-2 minutes until they have wilted.
Season the dish with salt and pepper to taste.
Serve the Pad Krapow Moo Saap over rice, garnished with additional fresh basil leaves if desired.