Kuaytiaw Reua, or Boat Noodles, is a popular Thai noodle dish made with a flavorful broth, noodles, and a variety of meats and vegetables. Here is a recipe you can follow to make it at home: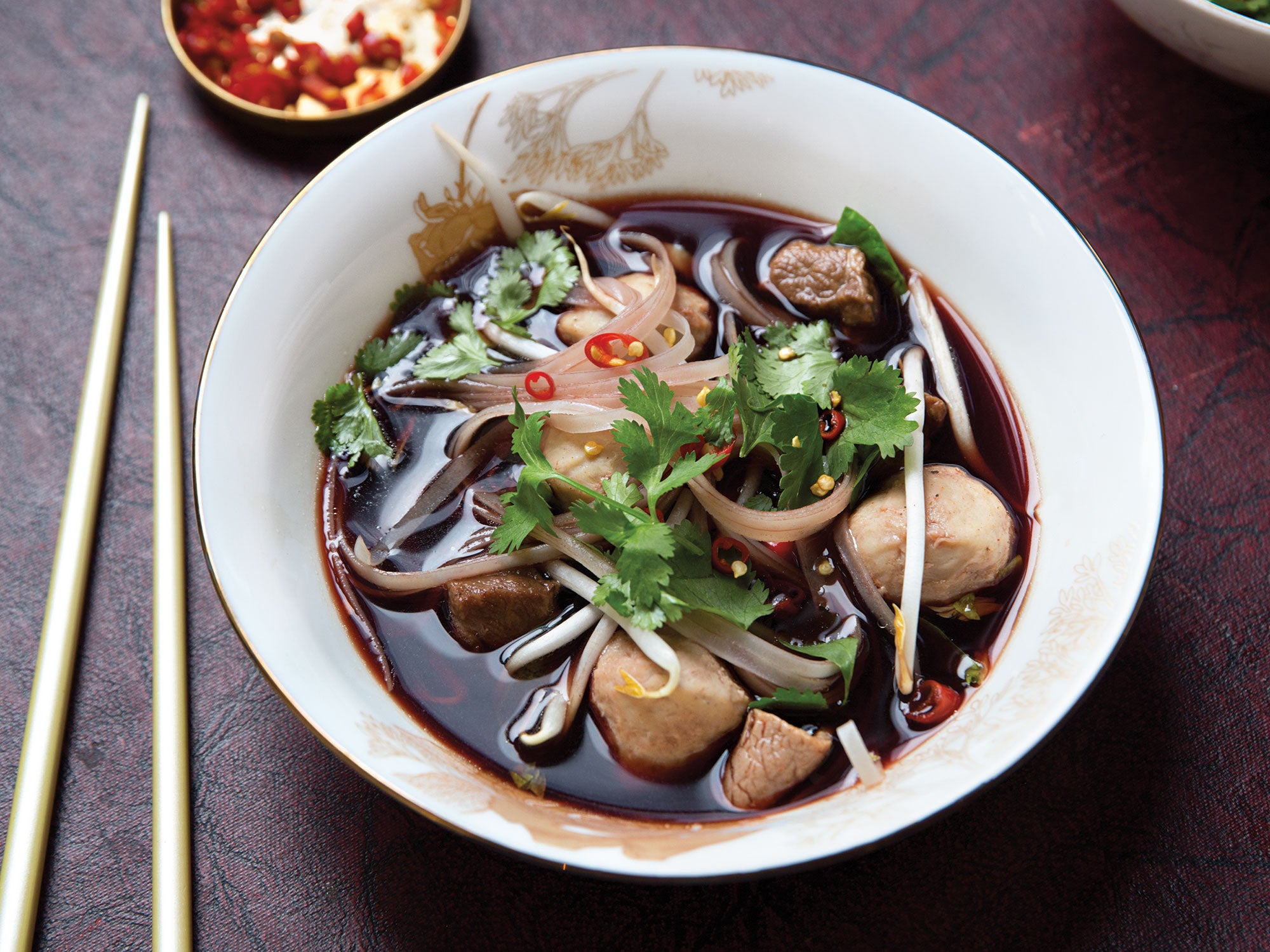 Ingredients:
4 cups of beef broth
1 cup of water
2 tablespoons of soy sauce
2 tablespoons of fish sauce
1 tablespoon of sugar
1 teaspoon of ground black pepper
2 cloves of garlic, minced
2 tablespoons of vegetable oil
1 lb thinly sliced beef
1 small white onion, thinly sliced
1 cup of sliced mushrooms
1 cup of bean sprouts
4 cups of cooked rice noodles
Fresh cilantro and sliced red chili peppers for garnish (optional)
Instructions:
In a large pot, bring the beef broth, water, soy sauce, fish sauce, sugar, black pepper, and garlic to a boil over medium-high heat.
Reduce the heat to medium-low and simmer for 10 minutes.
Heat the oil in a wok or large frying pan over medium-high heat. Add the beef and stir fry for 2-3 minutes until it is cooked through.
Add the onion and mushrooms to the pan and continue to stir fry for an additional 2-3 minutes until they have softened.
Pour the broth into the pan and bring it to a boil. Add the bean sprouts and cooked noodles to the pan and stir to combine.
Serve the Kuaytiaw Reua in bowls, garnished with cilantro and sliced red chili peppers if desired.