Khao Tom is a simple and comforting Thai rice soup that is often eaten for breakfast or as a light meal. Here is a recipe you can follow to make it at home: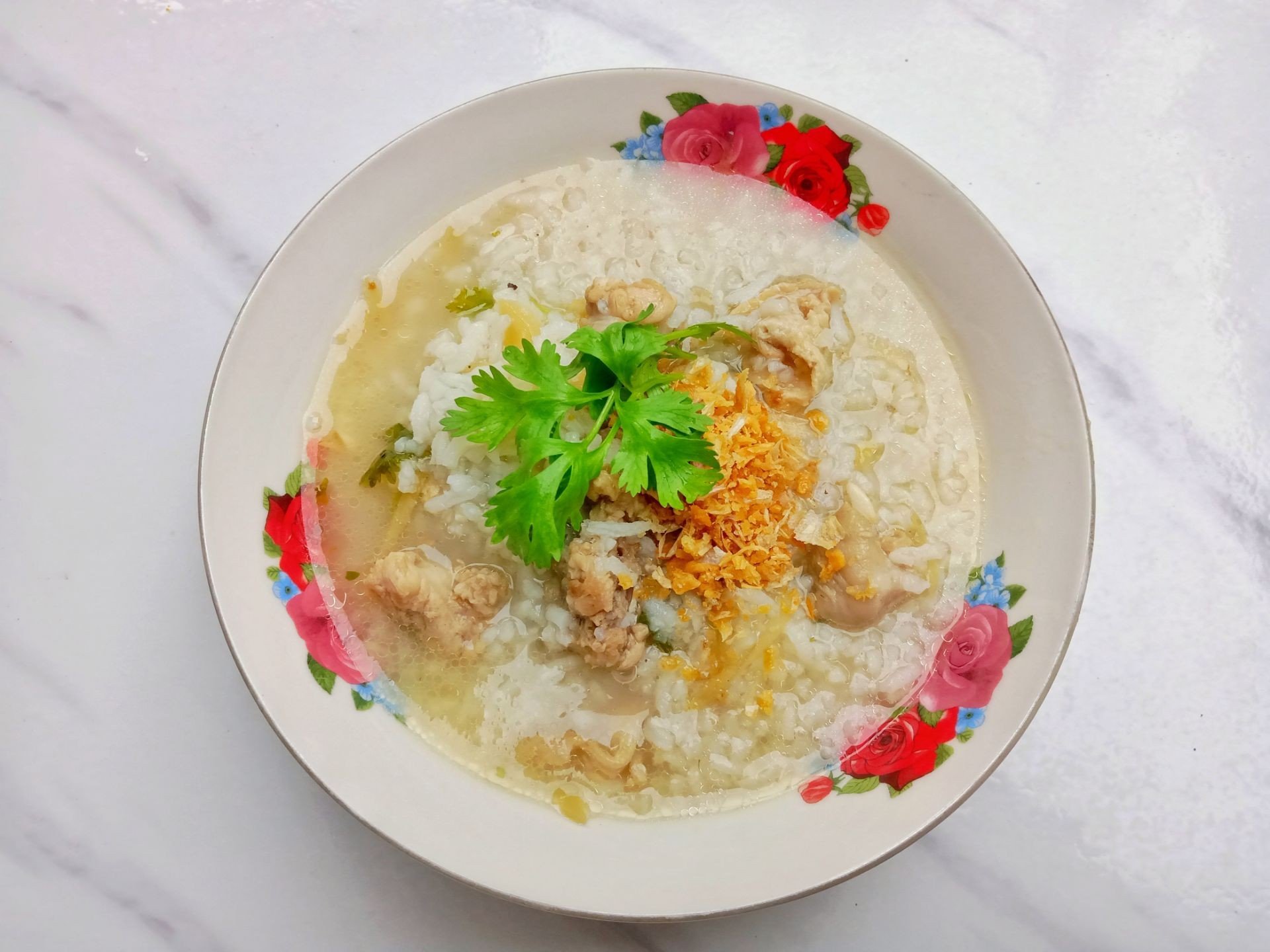 Ingredients:
4 cups of chicken broth
1 cup of water
1/2 cup of uncooked jasmine rice
1 small white onion, diced
2 cloves of garlic, minced
2 tablespoons of fish sauce
1 tablespoon of soy sauce
1 teaspoon of vegetable oil
1/2 cup of diced cooked chicken
1/2 cup of diced cooked pork
1/2 cup of diced cooked shrimp
1/2 cup of diced tofu (optional)
Chopped green onions and cilantro for garnish (optional)
Instructions:
In a large pot, bring the chicken broth, water, rice, onion, garlic, fish sauce, and soy sauce to a boil over medium-high heat. Reduce the heat to low and simmer for 20-25 minutes, or until the rice is tender.
Heat the oil in a wok or large frying pan over medium-high heat. Add the chicken, pork, shrimp, and tofu (if using) to the pan and stir fry for 3-4 minutes until they are heated through.
Ladle the Khao Tom into bowls and top with the stir fried meats and tofu. Garnish with green onions and cilantro if desired.