Gaeng Keow Wan Gai, or Green Chicken Curry, is a classic Thai dish made with a flavorful and aromatic green curry paste, coconut milk, and chicken. Here is a recipe you can follow to make it at home: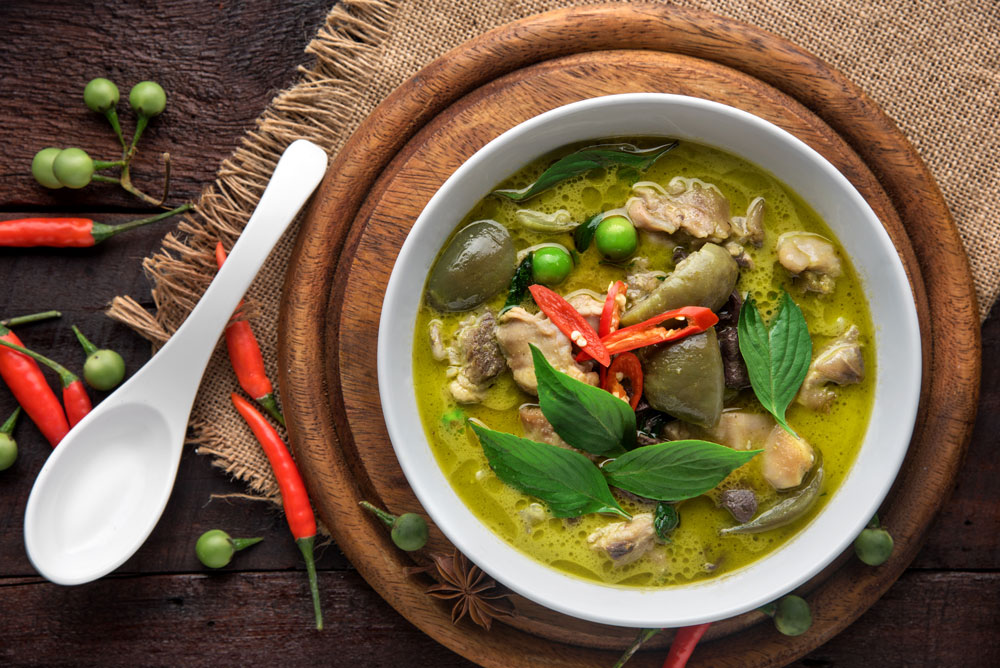 Ingredients:
1 lb boneless, skinless chicken breasts, cut into bite-sized pieces
1 cup of coconut milk
1 cup of chicken broth
2 tablespoons of green curry paste
1 tablespoon of fish sauce
1 tablespoon of sugar
1 teaspoon of vegetable oil
1 large green bell pepper, seeded and sliced
1 small white onion, sliced
1 cup of fresh Thai basil leaves
Instructions:
In a small bowl, whisk together the coconut milk, chicken broth, green curry paste, fish sauce, and sugar. Set aside.
Heat the oil in a wok or large frying pan over medium-high heat. Add the chicken pieces and stir fry for 5-7 minutes until they are cooked through.
Add the bell pepper and onion to the pan and continue to stir fry for an additional 2-3 minutes until they have softened.
Pour the coconut milk mixture into the pan and bring it to a boil. Reduce the heat to medium-low and simmer for 10-15 minutes, or until the sauce has thickened.
Stir in the basil leaves and remove the pan from the heat.
Serve the Gaeng Keow Wan Gai over rice, garnished with additional basil leaves if desired.