Switzerland is a country known for its beautiful landscapes, rich culture, and unique attractions. Here are a few cool places to visit in Switzerland: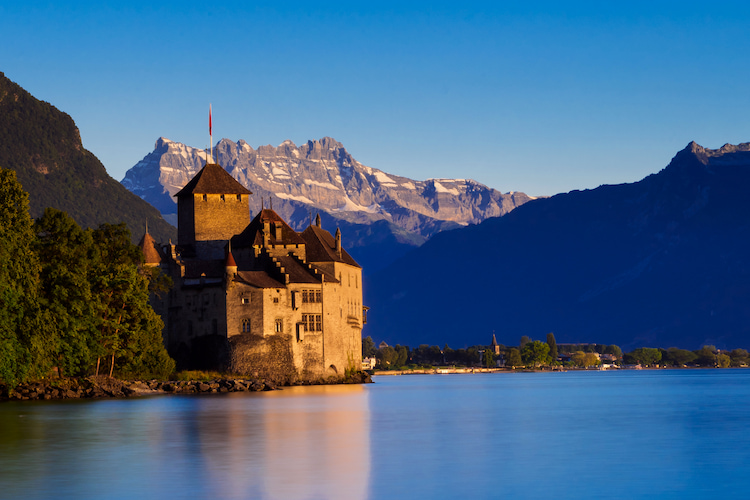 St. Gotthard Tunnel: The St. Gotthard Tunnel is one of the longest road tunnels in the world and offers a unique and impressive engineering feat, It's one of the most important infrastructure in Switzerland, it connects northern and southern Switzerland, and it's a must-visit for anyone interested in engineering or transportation.
Aletsch Glacier: The Aletsch Glacier is the largest glacier in the Alps and is a UNESCO World Heritage Site. You can take a guided tour on the glacier and admire the stunning natural beauty.
Château de Chillon: The Château de Chillon is a medieval castle located on the shores of Lake Geneva, The castle is a remarkable example of medieval architecture and has a rich history. It's a great place to visit if you're interested in history and architecture.
Lauterbrunnen Valley: Lauterbrunnen Valley is a picturesque valley known for its 72 waterfalls and the beautiful scenery of the surrounding mountains. The valley is a popular destination for hiking and paragliding.
The Rhine Falls: The Rhine Falls is the largest waterfall in Europe, located near the town of Schaffhausen. It's a great place to visit for those interested in nature and waterfalls, offers a great hike and boat tours.
St. Moritz: St. Moritz is a luxurious resort town located in the Engadine Valley, known for its high-end shops and restaurants, as well as its beautiful alpine scenery, great for winter activities and summer hiking.
The city of Basel: Basel is a city located in the northwest of Switzerland, is known for its museums and its vibrant cultural scene, it's also known for its avant-garde architecture and its proximity to the border with Germany and France.
These are just a few examples of the many cool places to visit in Switzerland. There are many other unique and interesting places to explore, depending on your interests, like the medieval old towns of Bellinzona and Gruyeres, or the historical towns of Appenzell and Zug.