Switzerland is a beautiful country with many great places to visit, especially during the summer months when the weather is warm and the scenery is at its best. Here are a few of the top places to visit in Switzerland during the summer: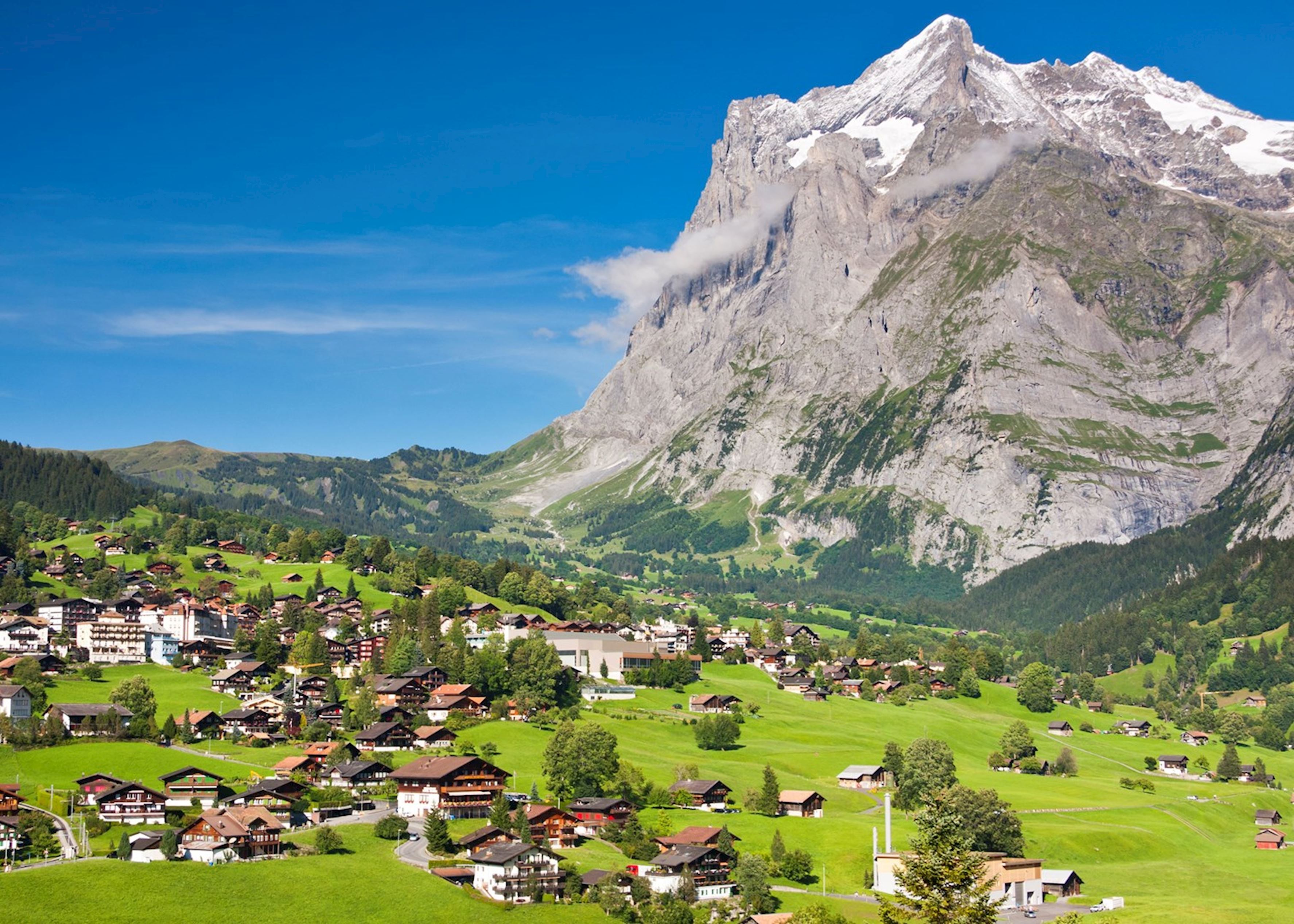 The Swiss Alps: The Swiss Alps are one of the most iconic and beautiful landscapes in Switzerland, and they are a must-see during the summer months. You can go hiking, skiing, or even take a scenic train ride through the mountains.
Lake Geneva: Lake Geneva is a beautiful lake in the Western part of Switzerland, known for its clear blue water, picturesque towns and villages, and the famous Jet d'Eau fountain in Geneva.
Jungfraujoch: The Jungfraujoch is a mountain peak in the Bernese Alps that can be reached by taking the Jungfraubahn, which is the highest railway in Europe. The view from the top is breathtaking, and you can also visit the Ice Palace and other attractions.
Interlaken: Interlaken is a charming town located between Lake Thun and Lake Brienz. The town is a popular starting point for many outdoor activities such as hiking, paragliding, and rafting.
Lucerne: Lucerne is a beautiful lakeside town located in the heart of Switzerland. The town is known for its beautiful old town, wooden bridge, and the famous Chapel Bridge.
Grindelwald: Grindelwald is a popular mountain village located in the Bernese Oberland region. It is known for its natural beauty, outdoor activities, and traditional alpine architecture.
These are just a few examples of the many places to visit in Switzerland during the summer. Other great options include the cities of Zurich, Bern, and Basel, as well as the regions of Ticino and Graubünden.