There are several ways to get to Saint Lucia. Here are some options:
By air: The main airport in Saint Lucia is the Hewanorra International Airport, located in the southern part of the island. There are several airlines that operate flights to Saint Lucia from various cities around the world.
By sea: You can also reach Saint Lucia by taking a cruise ship to one of the island's ports. The main cruise ship port in Saint Lucia is Castries.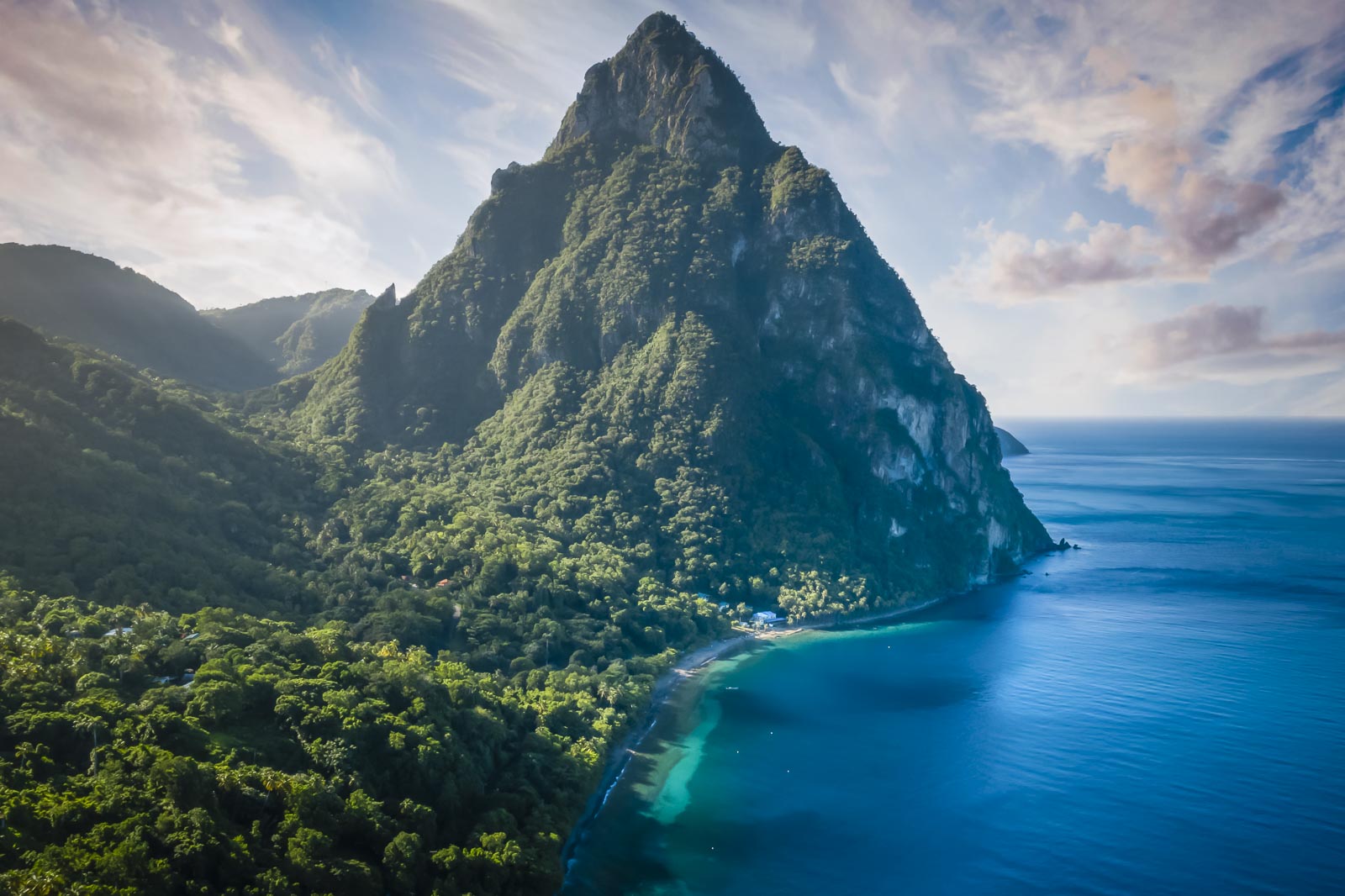 Here are 10 popular tourist attractions in Saint Lucia:
The Pitons
Marigot Bay
Soufrière
Pigeon Island National Landmark
Anse Chastanet Beach
Diamond Falls
Tet Paul Nature Trail
Rodney Bay
Saint Lucia Rainforest
Fond D'Or Nature Reserve
Other important information that tourists should know:
The official language of Saint Lucia is English, but many locals also speak a Creole language called Kwéyòl.
The currency in Saint Lucia is the Eastern Caribbean dollar (XCD).
The electricity in Saint Lucia is 230V, 50Hz.
It is recommended to use bottled water for drinking and brushing teeth.
The country has a tropical climate with high humidity and temperatures averaging around 30°C (86°F). The rainy season is typically from June to November.
It is a good idea to take precautions to protect yourself from mosquito bites, as there is a risk of contracting diseases such as Zika and dengue fever.
Saint Lucia has a relatively low crime rate, but it is still a good idea to be cautious and avoid traveling alone, especially at night.