New Zealand is a country located in the southwestern Pacific Ocean. If you want to travel to New Zealand by yourself, there are a few ways you can do it:
By plane: The main international airports in New Zealand are Auckland International Airport and Christchurch International Airport. You can fly to New Zealand from several international airports around the world.
By boat: There are also a few cruise lines that operate between New Zealand and other countries in the Pacific region.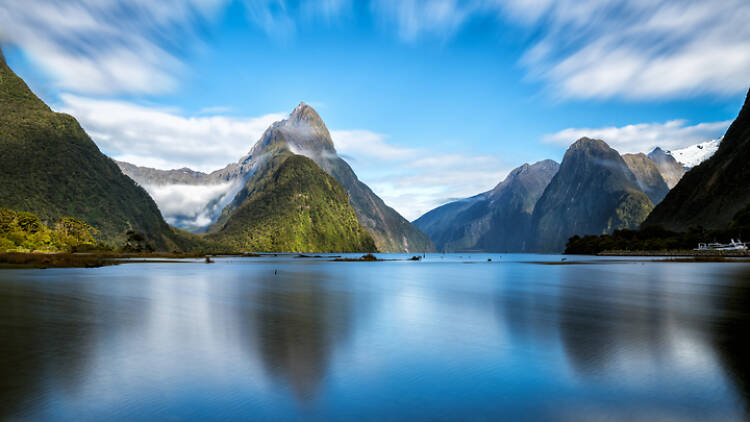 As for the top 12 destinations and best things to do in New Zealand, here are a few suggestions:
Visit the city of Auckland, which is known for its beautiful harbor and skyline.
Take a trip to the Bay of Islands, which is a beautiful coastal region located in the north of the country.
Go to the Rotorua region, which is known for its geothermal activity and Maori culture.
Head to the Milford Sound, which is a breathtaking fiord located in the south of the country.
Take a boat tour of the Abel Tasman National Park, which is a beautiful coastal national park located in the north of the country.
Visit the city of Wellington, which is the capital of New Zealand and home to several cultural and historical attractions.
Go to the Waitomo Caves, which are a series of underground caves located in the north of the country.
Take a trip to the Fox Glacier, which is a beautiful glacier located in the south of the country.
Head to the city of Christchurch, which is known for its gardens and parks.
Visit the Mount Cook National Park, which is a beautiful national park located in the south of the country.
Go to the Queenstown region, which is known for its outdoor adventure sports and stunning scenery.
Take a trip to the Fiordland National Park, which is a beautiful national park located in the south of the country