some information about traveling to Jordan and some popular tourist destinations there:
How to get to Jordan:
By air: Jordan's main international airport is Queen Alia International Airport (AMM), located in Amman. There are direct flights to Amman from a number of cities around the world, including Dubai, Istanbul, London, and Frankfurt.
By land: Jordan can be reached by land from several neighboring countries, including Israel, Palestine, Saudi Arabia, Iraq, and Syria. There are several border crossings that you can use depending on your starting location.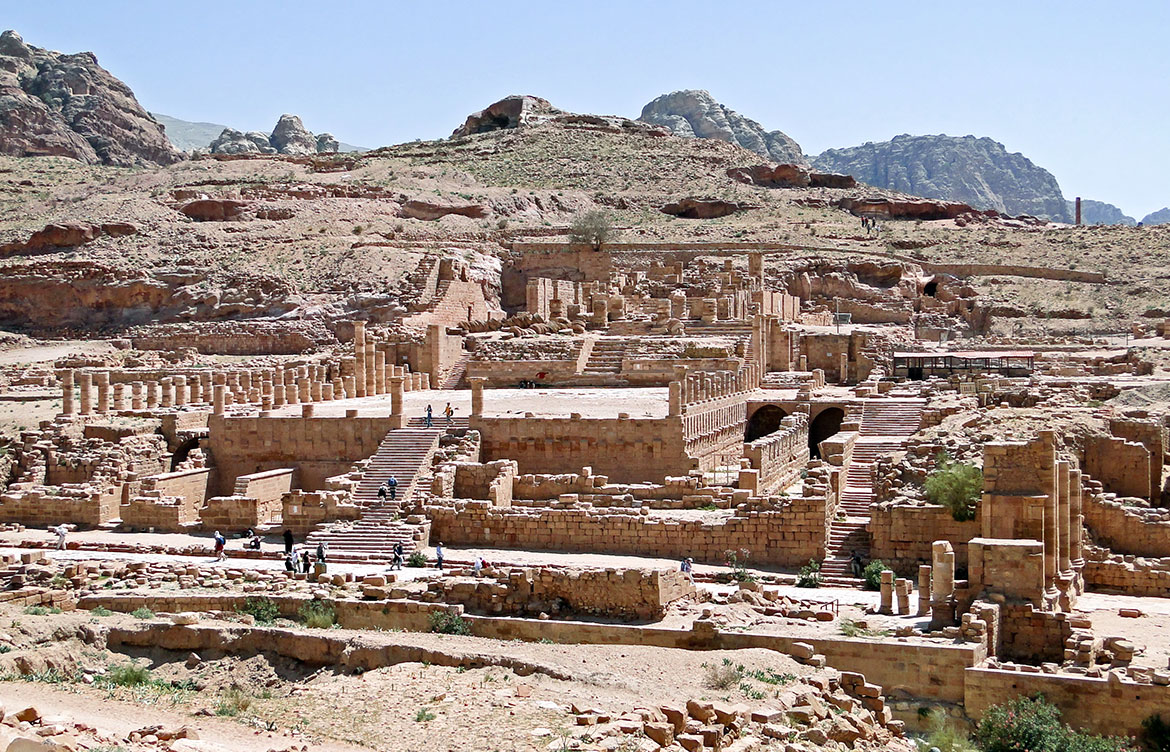 Top 20 popular tourist destinations in Jordan:
Petra: An ancient city carved into the rocks, known for its impressive architecture and monuments such as the Treasury and the Monastery.
Wadi Rum: A desert valley known for its red sand, rocky mountains, and Bedouin culture.
Amman: Jordan's capital city, known for its ancient Roman ruins, Citadel, and modern shopping districts.
Jerash: An ancient Roman city known for its well-preserved ruins, including the South Theater, the Temple of Artemis, and the Hippodrome.
Aqaba: A city on the Red Sea with a popular beach and a number of dive sites.
Dead Sea: A salt lake with very high salt content, known for its therapeutic properties and the opportunity to float on the water.
Madaba: A city known for its Byzantine-era mosaics, including the Madaba Map in St. George's Church.
Mt. Nebo: A mountain with a vantage point that is believed to be the place where Moses saw the Promised Land.
Karak: A city known for its castle, which was built by the Crusaders in the 12th century.
Dana Biosphere Reserve: A protected area with a range of ecosystems, including mountains, valleys, and the Dana village.
Transportation in Jordan:
Public buses: Jordan has a network of public buses that serve cities and towns around the country.
Taxis: There are metered taxis and private hire cars available in Jordan.
Rent a car: It is possible to rent a car in Jordan, but you will need to have an international driver's license.
Hire a tour operator: There are many tour operators in Jordan that can arrange transportation for you, as well as activities and accommodation.
Activities in Jordan:
Visit the ancient ruins: Jordan has a rich history and there are many ancient ruins to explore, including Petra, Jerash, and Amman.
Go hiking or camping: Jordan has a range of landscapes that are perfect for outdoor activities, including the Dana Biosphere Reserve and Wadi Rum.
Try the local food: Jordan has a delicious cuisine that includes dishes such as mansaf (lamb cooked in fermented yogurt) and shawarma (meat and vegetables wrapped in pita bread).
Visit the Dead Sea: The Dead Sea is a unique destination that offers the opportunity to float on the water and try therapeutic treatments using the high salt content.
Go diving: The Red Sea in Aqaba is known for its clear waters and diverse marine life, making it a popular destination for diving.