To visit Mount Fuji, you can take a train or bus from Tokyo to one of the five lakes surrounding the mountain: Lake Kawaguchiko, Lake Yamanakako, Lake Saiko, Lake Motosu, or Lake Shoji. From there, you can take a bus or hire a taxi to go to the mountain.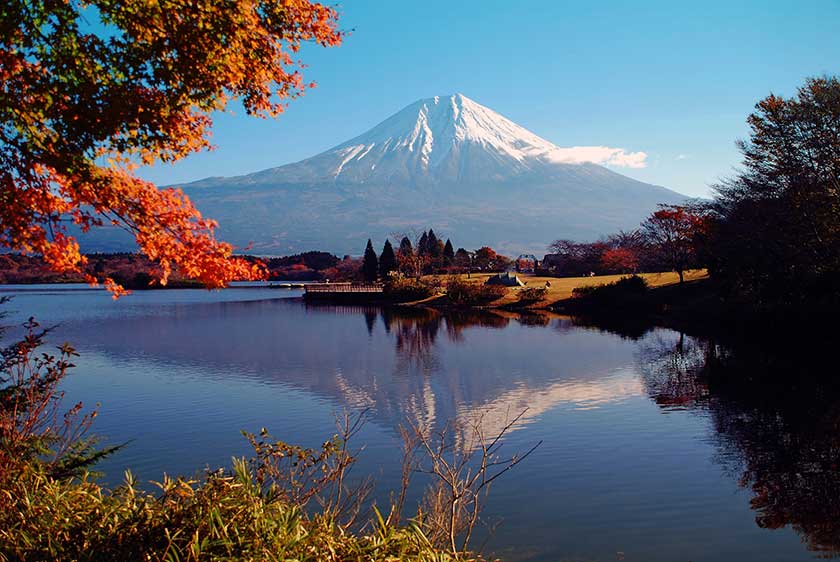 As for things to do, here are 20 ideas for you:
Hike to the summit of Mount Fuji.
Visit the Arakurayama Sengen Park, which offers a panoramic view of Mount Fuji.
Go on a boat tour of Lake Kawaguchiko.
Visit the Fuji-Q Highland amusement park.
Take a dip in one of the hot springs around the mountain.
Visit the Fujisan Hongu Sengen Taisha shrine.
Go skiing or snowboarding at Fujikyu Highland.
Visit the Mount Fuji World Heritage Center.
Check out the Fuji-Hakone-Izu National Park.
Visit the Itchiku Kubota Art Museum.
Go paragliding or hang gliding.
Visit the Mount Fuji Museum.
Go fishing in one of the lakes.
Visit the Fujisan Folk Village.
Go on a scenic drive around the mountain.
Visit the Suntory brewery in Hakushu.
Visit the Chureito Pagoda for a view of Mount Fuji and cherry blossoms.
Go on a wine tour of the Yamanashi region.
Visit the Chino City Museum.
Try some of the local food, such as the Mount Fuji wild boar hot pot.
Regenerate response