Ainoshima Cat Island, also known as Fureai Island, is a small island located in Fukuoka Prefecture in Japan. It is home to a large population of cats, which have become a popular attraction for visitors. If you're interested in visiting Ainoshima Cat Island, here's how to get there:
From Fukuoka, take the subway to Meinohama Station.
From Meinohama Station, transfer to the Nishitetsu Bus and take the bus to Fukudaimae Bus Stop.
From the Fukudaimae Bus Stop, take the ferry to Ainoshima. The ferry ride takes about 20 minutes.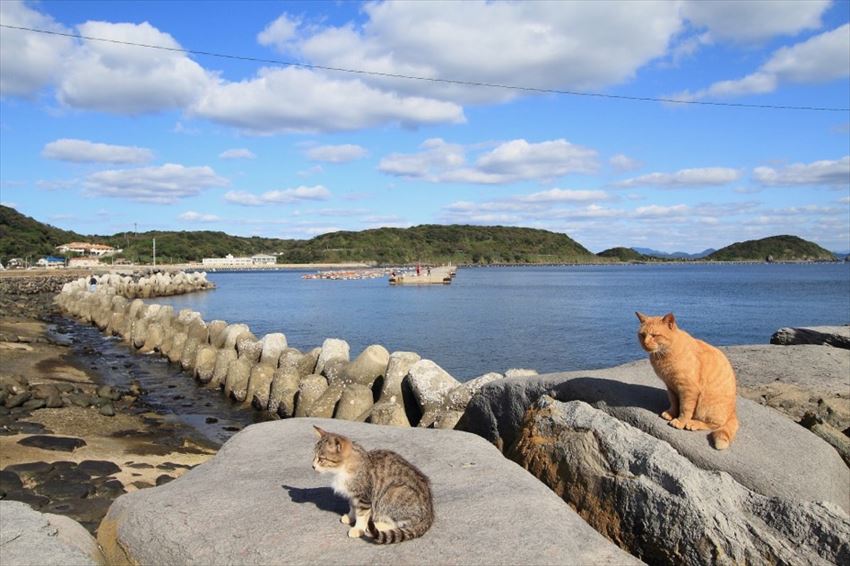 Once you're on the island, here are some of the top things to do:
Visit the Ainoshima Cat Museum, which is dedicated to the history and culture of cats on the island.
Take a walk around the island and interact with the friendly cats that live there.
Explore the island's temples and shrines, including Kannon-do Temple and the Shinto Shrine.
Visit the island's sandy beach and take a dip in the sea.
Visit the Ainoshima Marine Park, which is home to a variety of marine life and offers snorkeling and diving opportunities.
Hike up to the island's observatory, which offers panoramic views of the surrounding area.
Visit the island's traditional Japanese gardens, including the Ainoshima Sukiyaki Garden.
Try some of the island's seafood, including fresh fish and shellfish.
Visit the island's historic mansions and learn about the island's history and culture.
Take a boat tour around the island and enjoy the beautiful coastline and nature.
Visit the island's art galleries and studios and see the work of local artists.
Go birdwatching and see a variety of birds that live on the island.
Visit the island's markets and try some of the local produce and crafts.
Take a cooking class and learn how to make traditional Japanese dishes.
Go fishing and try your hand at catching some of the island's delicious seafood.
Take a yoga class and enjoy the island's peaceful atmosphere.
Go cycling and explore the island's beautiful countryside.
Visit the island's farmers' markets and pick up some fresh produce.
Take a tour of the island's sake breweries and try some of the local sake.
Relax and unwind at one of the island's hot springs or onsen.