Grenada is a country located in the Caribbean, made up of the island of Grenada and several smaller islands. To get to Grenada, you can fly into Maurice Bishop International Airport, which is located on the island of Grenada. There are several major airlines that offer flights to Grenada from the United States, Canada, and other countries in the Caribbean.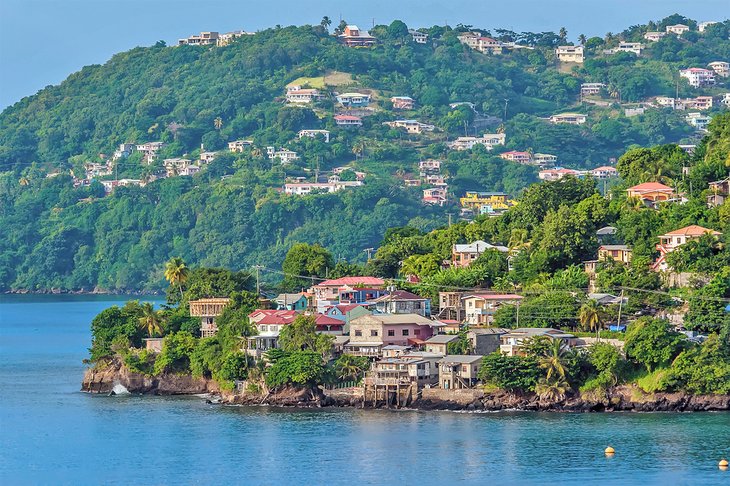 Once you arrive in Grenada, there are several popular tourist attractions that you may want to visit. Here are 10 popular tourist attractions in Grenada:
Grand Anse Beach: This beautiful, white sandy beach is located on the southwest coast of Grenada and is a popular spot for swimming, sunbathing, and water sports.
Grenada Chocolate Company: This company offers tours of its cocoa plantation and chocolate factory, where you can learn about the process of making chocolate from cocoa beans.
Fort George: This historic fort was built by the British in the 18th century and offers stunning views of the island and the sea.
St. George's University: This university is located in the capital city of St. George's and is known for its medical and veterinary programs.
Concord Waterfall: This beautiful waterfall is located in the rainforest of Grenada and is a popular spot for hiking and swimming.
Annandale Falls: Located in the St. Andrew's parish, this waterfall is a popular spot for swimming and taking photos.
Levera National Park: This national park is home to a variety of plant and animal species, including the endangered Grenada Dove.
Grenada National Museum: Located in the capital city of St. George's, this museum houses a collection of artifacts and exhibits on the history and culture of Grenada.
Belmont Estate: This historic plantation is located in the parish of St. Patrick and offers tours of its grounds, which include a cocoa plantation, a spice garden, and a nutmeg processing plant.
Carriacou Island: This small island is located north of Grenada and is known for its beautiful beaches, snorkeling, and scuba diving.